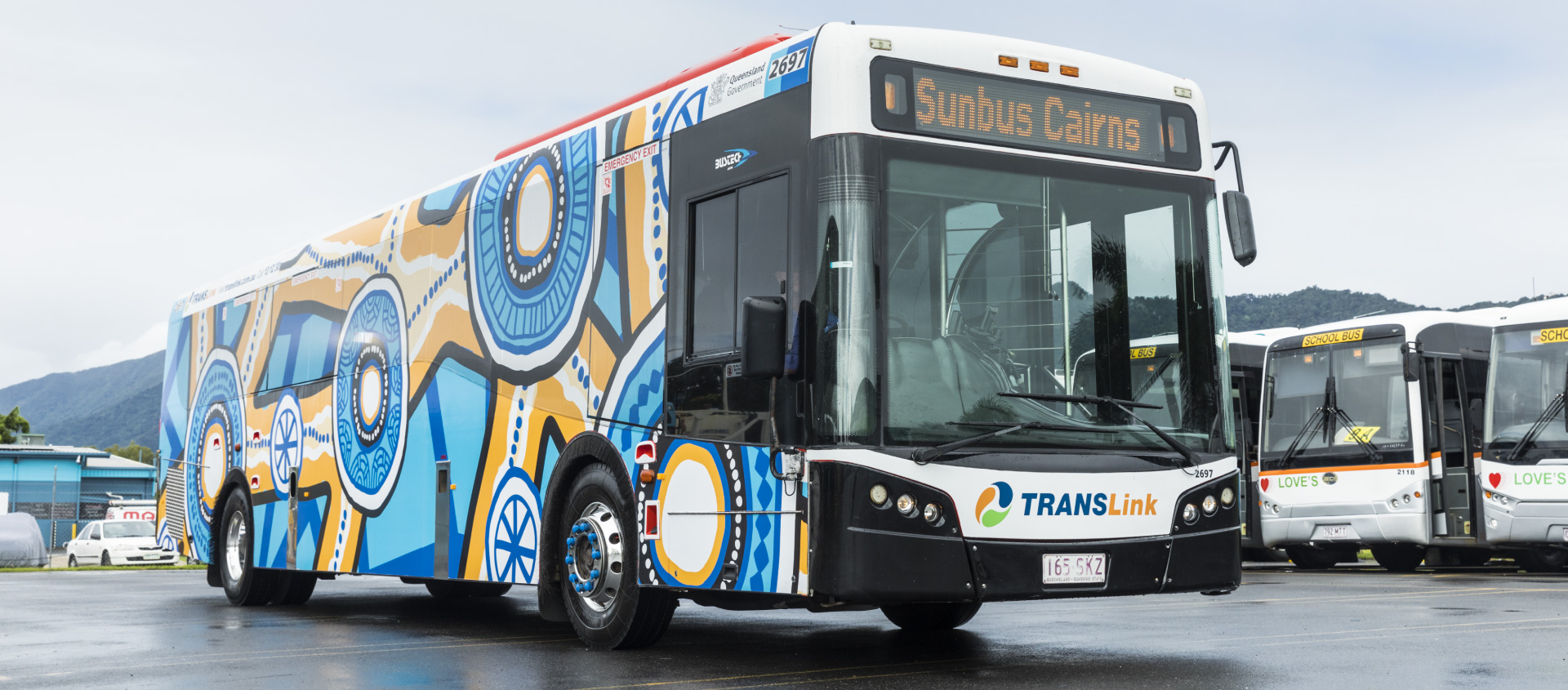 Creating Kinetic's Reconciliation Action Plan journey through design.
Earlier this year we were involved with the creation of the Reconciliation Action Plan design for Australia's largest bus network, Kinetic. It was an awesome experience creating a bespoke Reflect Reconciliation Action Plan (RAP) design that covered one of the city's local buses.
In January we were asked to create a design that symbolises the work or Kinetic and their journey towards meanfingful reconciliation with First Nations peoples across Australia. Developed by in collaboration with ingeous studios and IndigeDesignLabs started with some simple design on paper and on ipad before being transferred through to the full design.
Inspired by traditional and contemporary styles, the striking design was this week unveiled on a Sunbus by the young artists alongside Minister for Seniors, Disability Services and Minister for Aboriginal and Torres Strait Islander Partnerships, Craig Crawford.
Mr Crawford said the RAP was representative of Kinetic's leadership within the transport sector, using its position of influence to create positive change in the community.
"Kinetic delivers government-contract bus services to keep cities and regional communities across Queensland and beyond moving and I congratulate them for their commitment to developing cultural awareness and understanding with Aboriginal and Torres Strait Islander people so we can build and foster harmonious communities," Mr Crawford said.
Kinetic Co-CEO Michael Sewards said Kinetic had a long-term commitment to developing and strengthening relationships with Aboriginal and Torres Strait Islander peoples, stakeholders and communities.